Introduction:
Kim Yo Jong, the younger sister of North Korea's supreme leader Kim Jong Un, has become quite the talk of the global news cycle in recent years. While she initially made headlines for her role as a chief propagandist for the North Korean regime, she has since undergone a transformation of sorts, emerging as a leading diplomat and an icon of change. In this blog post, we take a closer look at this remarkable transformation and examine the key factors that have contributed to it.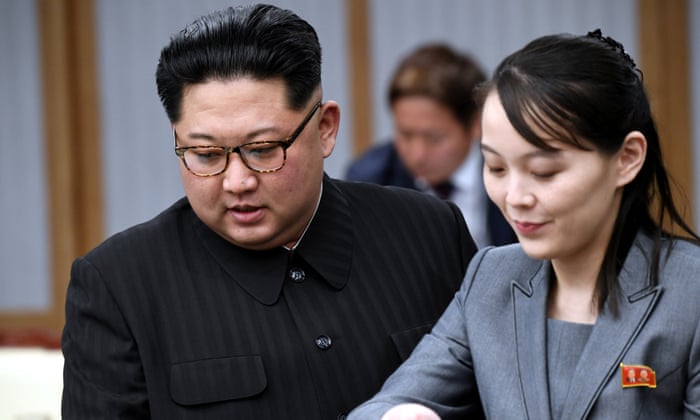 1. A New Image:
Kim Yo Jong's transformation began with a change in her public persona. Previously seen as a stern and uncompromising figure, she has started to cultivate a softer and more approachable image. She has been seen smiling and laughing in public, and has even been seen shaking hands with South Korean officials at the 2018 Winter Olympics. This new image has helped to make her a more relatable figure and has opened up new avenues for diplomacy.
2. Rise to Power:
Kim Yo Jong's transformation has also been aided by her rise to power within the North Korean government. In 2017, she was officially appointed as an alternate member of the Politburo – the most powerful decision-making body in the country. This elevation has given her a platform to engage in diplomatic efforts with foreign governments and has lent her more credibility on the international stage.
3. Diplomatic Successes:
Kim Yo Jong has also achieved some notable successes in her diplomatic endeavors. One of her most high-profile diplomatic missions was her trip to the Pyeongchang Winter Olympics, where she served as a representative of North Korea. During this trip, she met with South Korean President Moon Jae In and delivered a personal invitation from her brother to hold a summit in Pyongyang. This meeting paved the way for an historic summit between Kim Jong Un and President Moon in April 2018.
4. Increasing Visibility:
Another factor that has contributed to Kim Yo Jong's transformation is her increasing visibility in the media. Her appearances at high-profile events, such as the Olympic Games, have garnered a great deal of attention from both domestic and international media. This has helped to elevate her profile and has given her a platform to communicate with people around the world.
5. The Future of Diplomacy:
While Kim Yo Jong's transformation has been impressive, it remains to be seen what the future holds for her and for North Korean diplomacy more broadly. Her diplomatic successes have been notable, but they have also been largely symbolic – it remains to be seen whether they will lead to any substantive change in the relationship between North Korea and other countries. Nevertheless, the fact that Kim Yo Jong has emerged as a leading diplomat is a sign that change is possible in North Korea, and that there may be opportunities for greater cooperation in the future.
Conclusion:
Kim Yo Jong's transformation from a chief propagandist to a leading diplomat is a remarkable case of personal and political evolution. Her rise to power, diplomatic successes, and increasing visibility have all contributed to this transformation, and have helped to pave the way for a more nuanced understanding of North Korea and its leadership. As we look to the future of diplomacy with North Korea, Kim Yo Jong's position as a leading figure will undoubtedly play an important role in shaping relations between North Korea and the international community.