Introduction:
India is currently in talks with the United States and Saudi Arabia for a joint deal on railways and ports, according to a report by the Economic Times. The move is part of the Indian government's attempt to bolster economic growth and create job opportunities, as well as modernize public infrastructure. This move signals a shift in the traditional trade dynamics and could open up a new chapter in India's global trade and diplomatic relations.
1. Reasons for the Joint Deal
The proposed joint deal is targeted towards improving India's infrastructure and creating more job opportunities. Even after years of growth, India still lacks the basic infrastructure required for its burgeoning population. The country's rail and port networks are outdated and overburdened, resulting in high transportation costs and slow delivery times. The joint deal is expected to bring in foreign investment, expertise, and technology, all of which are crucial for modernizing India's infrastructure.
2. Saudi Arabia's Interests
For Saudi Arabia, the joint deal offers an opportunity to diversify its investments outside the traditional oil and gas sectors. The country is already investing heavily in India's energy sector, and this deal could offer fresh avenues for investment. It also aligns with Saudi Arabia's Vision 2030, which aims to reduce the kingdom's dependence on oil and gas exports and diversify its economy.
3. US Interests
For the United States, the joint deal is a strategic move aimed at countering China's growing influence in the region. India's economic and strategic importance has been growing rapidly in recent years, and the US sees it as a critical ally in the Indo-Pacific region. The deal could deepen bilateral relations and help the US counter Chinese ambitions in the Indian Ocean region.
4. Key Projects
The joint deal is expected to lead to the development of key infrastructure projects in India, such as the Dedicated Freight Corridor (DFC) and the Chabahar port in Iran. The DFC is a 3,300 km long rail network that will connect major industrial centers across India. The project has been stalled due to funding issues but could get a fresh lease of life if the joint deal materializes. The Chabahar port is a strategic project that will give India access to Afghanistan and Central Asia via Iran, bypassing Pakistan.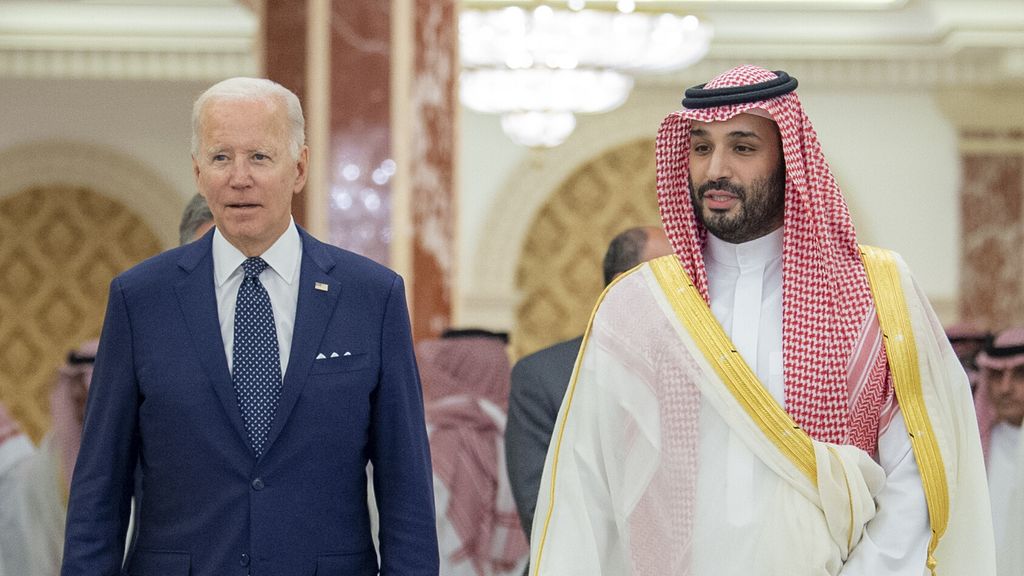 5. Challenges Ahead
The joint deal faces several challenges, including contentious issues like technology transfer, intellectual property rights, and pricing. India will have to strike a balance between attracting foreign investment and protecting its own strategic interests. The sheer scale of some of the infrastructure projects involved could also pose logistical challenges.
Conclusion:
The proposed joint deal between India, Saudi Arabia, and the United States could be a game-changer for India's infrastructure development. The move could bring in foreign investment, expertise, and technology, all of which are crucial for modernizing India's rail and port networks. It could also deepen India's economic and strategic ties with two critical players in the region. However, the deal faces several challenges and will require deft diplomacy and negotiation skills to navigate. Nonetheless, if successful, the deal could put India firmly on the path to economic growth and greater global influence.