Introduction:
With AP Week in Pictures, we showcase some of the most impactful, stirring, and intriguing photos that came out of the past week. This week, we shift our focus to Latin America and Caribbean. Whether it's political protests, traditional customs, or the beauty of nature, these pictures tell a thousand words. So, let's take a closer look and see what happened in Latin America and Caribbean this week.
1. U.S. Embassy in Port-au-Prince
The first picture that caught our attention is from Haiti, where people stood outside the U.S. Embassy in Port-au-Prince, protesting against the recent U.S. migration policy. The Trump administration announced that it was ending Temporary Protected Status (TPS) for more than 300,000 immigrants from Haiti, El Salvador, Nicaragua, and Sudan. This move has left many families and individuals living in the U.S. for years at risk of deportation. The photo depicts the frustration and anger that many Haitians feel towards the U.S. government's decision.
2. Black Lives Matter movement
The next photo is from Brazil, where a group of people gathered in Rio de Janeiro, to show their support for the Black Lives Matter movement. The rally was organized in response to the recent murder of George Floyd, a Black man, by a white police officer in Minneapolis. Demonstrators called for an end to police brutality and racial injustice in Brazil. This picture shows that the global outrage over Floyd's death and the need for systemic change have resonated beyond American borders.
3. Bomba is a symbol of resistance.
The third image that caught our eye is from Puerto Rico, where a group of women perform Bomba, a traditional Afro-Puerto Rican music and dance genre, on the beach. Bomba is a symbol of resistance and has been used to express resistance to colonization and oppression. This picture reminds us of the importance of celebrating and preserving cultural traditions that carry a historical significance.
4. Ecatepec de Morelos.
The following photo is from Mexico City, where a firefighter tries to extinguish a brush fire in Ecatepec de Morelos. This image highlights the devastating effects of climate change and the urgent need for environmental action around the world. Mexico has recently been hit by a series of forest fires, which have destroyed thousands of hectares of land and wildlife habitats.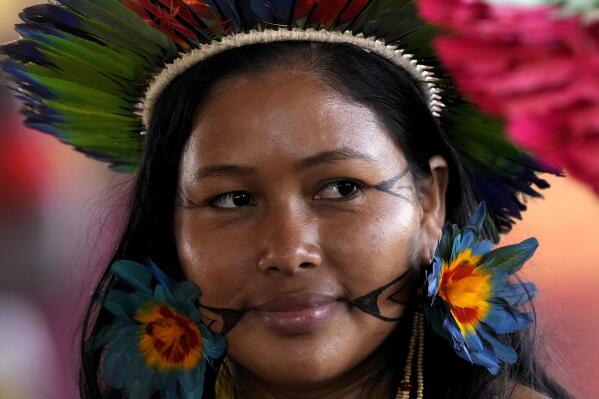 5. The picture shows.
The final photo we want to share is from Venezuela, where a medical worker takes a break during a shift at a hospital in Caracas. The picture shows the exhaustion and stress that frontline workers experience while battling the COVID-19 pandemic. The pandemic has put a massive strain on healthcare systems globally, with many workers putting their own lives at risk to care for patients.
Conclusion:
In conclusion, AP Week in Pictures is a great way to stay up-to-date on the current events from around the world. The pictures we showcased give a glimpse of the ongoing issues and the lived experiences of people in Latin America and Caribbean. From politics to culture, environment to health, these images show the diverse and complex nature of this part of the world. Let us hope that these pictures inspire us to take action and work towards a more equitable, just, and peaceful future for all.