Introduction:
Following a series of tense relations, US President Joe Biden recently stated that his administration is not interested in containing China. Biden and his team are working to strike a balance in their foreign policy, particularly in their relations with China. The United States seeks to cooperate with China on global issues such as climate change and security, but at the same time, the country has been courting China's rivals in an attempt to reduce Beijing's influence in the region. In this blog post, we will explore the tactics used by the Biden administration in its foreign policy with China in five headings.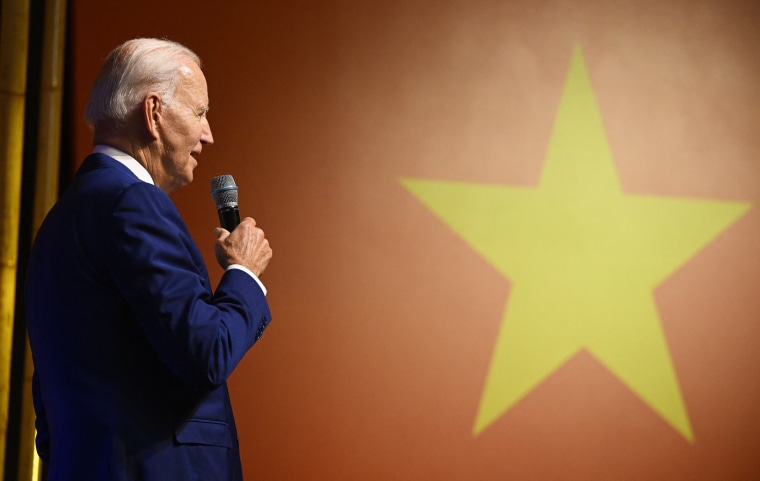 1. Cooperation with China
While the Biden administration has made it clear that it does not intend to contain China, the US also recognizes the need to find common ground to work together with China on areas of mutual interests. Climate control is a perfect example, recently the two largest economies in the world met to discuss ways to combat the current climate crisis. Biden and China's President Xi Jinping discussed their shared "responsibility" to reduce environmental damage and accelerate action to combat climate change.
2. Strengthening American alliances
The Biden administration has also sought to strengthen alliances with America's traditional partners in the region. This approach includes increased cooperation with Japan, South Korea, and India through diplomatic and security partnerships. Biden has also worked to engage with Southeast Asian nations, including Vietnam and Singapore, to counter China's influence in South China Sea waters.
3. Pressure on China
While the United States is working with China on global issues like climate control, the administration continues to maintain pressure on Beijing regarding human rights abuses, trade practices, and other issues. Recently, the Commerce Department added seven Chinese supercomputer entities to a blacklist, citing concerns over technology used in military research.
4. Military readiness
In response to China's growing military power, the US has also been increasing its military readiness and capabilities in the region. Recent exercises and deployments include the first US carrier strike force in the South China Sea under the Biden administration. This approach seeks to bolster deterrence while also reducing the likelihood of conflict through a show of force.
5. Diplomatic efforts
Alongside military readiness, the Biden administration is using diplomatic efforts to balance its foreign policy approach to China. For instance, President Biden and Putin have been in recent talks about the prospect of reducing military buildup and the resumption of diplomatic conversations. The US continues to highlight its commitment to protecting human rights in China, from discrimination against the Uighur Muslim minority to the ongoing turmoil in Hong Kong.
Conclusion:
As we have seen, the Biden administration's approach to China is characterized by a mix of engagement and pressure. While cooperation is crucial, the US is also trying to reduce China's influence in the region by strengthening relations with Beijing's rivals. With Biden's foreign policy aimed at being strategic and nuanced, any decision by the President will not be an abrupt one. It's a cautious approach that attempts to strike a careful balance, and it's worth keeping a close eye on.