Introduction:
As a busy woman/mom, it can be hard to find time to do everything on your to-do list, let alone take the time to put on a full face of makeup. However, just because you're short on time doesn't mean you have to sacrifice looking your best. With the right routine and products, you can put together a five-minute makeup look that will make you feel confident and put together. In this post, we'll walk you through step-by-step on how to achieve a quick and easy makeup look that's perfect for those busy mornings.
Step 1: Prep your skin
The first step to achieving a five-minute makeup look is to prep your skin. We recommend washing your face with a gentle cleanser and applying a light moisturizer to ensure your skin is hydrated. If you have any blemishes or dark circles, you can apply a light layer of concealer to those areas.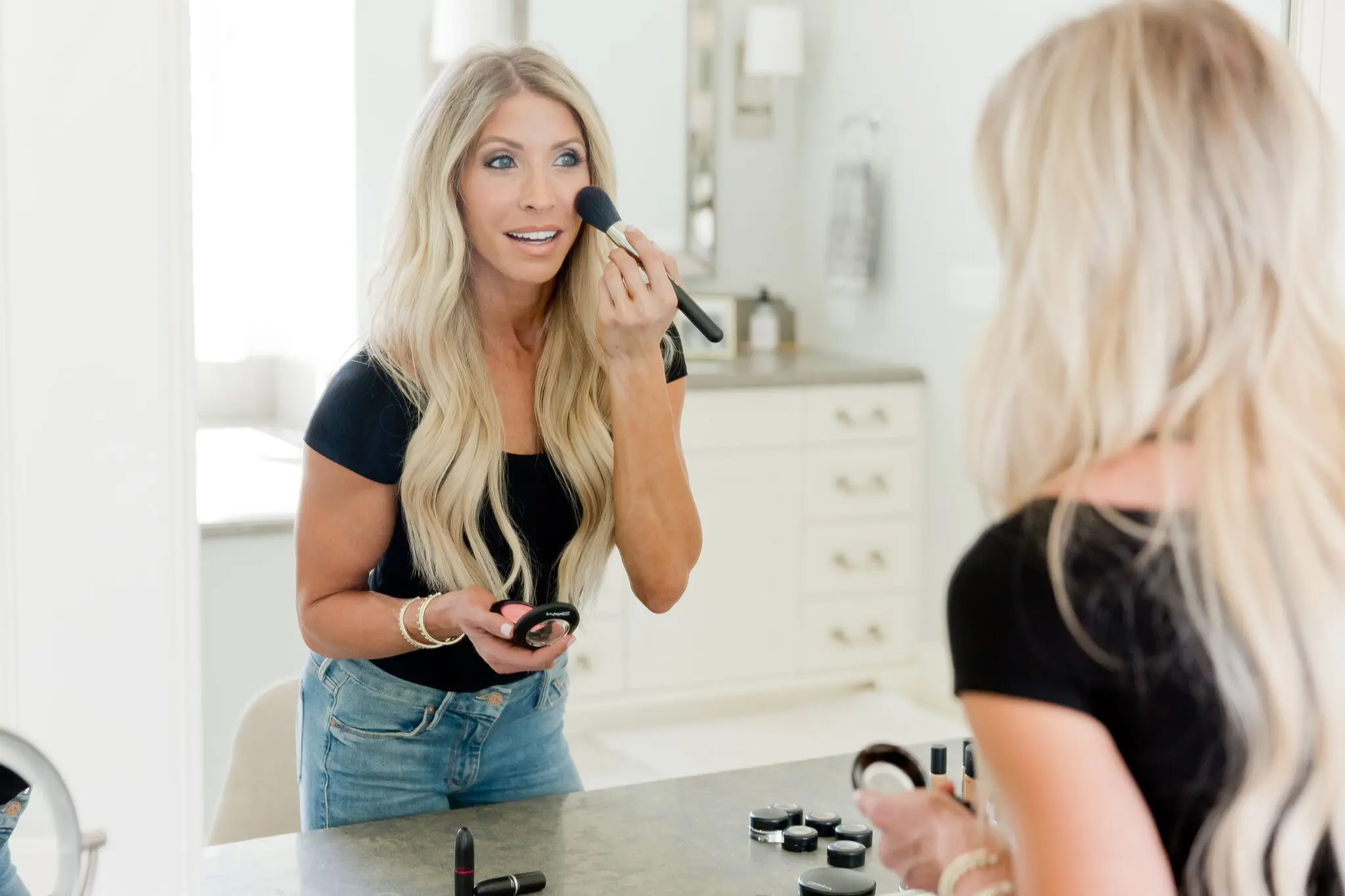 Step 2: Apply BB cream or tinted moisturizer
Instead of applying a full face of foundation, opt for a BB cream or tinted moisturizer. These products will provide lightweight coverage and a more natural finish. Apply with your fingers or a blender sponge, making sure to blend well and avoid any harsh lines.
Step 3: Add a touch of color
For a quick and easy way to add some color to your face, apply a cream blush to the apples of your cheeks. You can also use a tinted lip balm or a sheer lipstick to add a subtle pop of color to your lips. Both of these products can be applied with your fingers, making them perfect for on-the-go makeup application.
Step 4: Define your eyes
For a simple eye makeup look, apply a neutral eyeshadow shade all over your lids and add a coat of mascara. Skip the eyeliner if you're short on time, or opt for a brown pencil liner to define your lash line. A quick swipe of brow gel can also help define your eyebrows and make your eyes look more polished.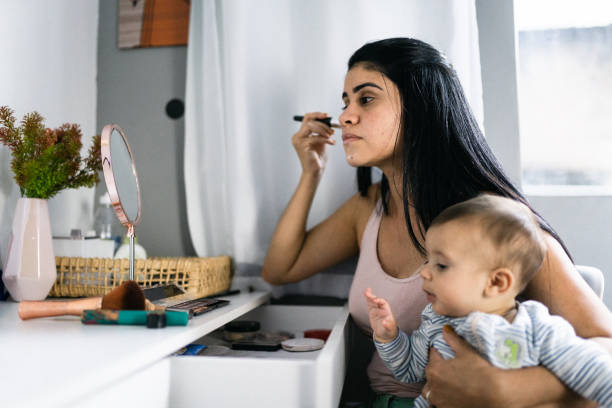 Step 5: Finish with powder
Finish off your quick makeup routine with a light dusting of powder to set everything in place and keep oil at bay throughout the day. We recommend using a translucent powder or a tinted powder that matches your skin tone.
Conclusion:
As you can see, you don't need a lot of time or expensive products to achieve a put-together, quick makeup look. With just a few simple steps, you can look and feel great, even on those busy mornings. So give this five-minute routine a try and start your day off feeling confident and ready to take on whatever comes your way!