Introduction:
Fashion is an everchanging industry that is always looking towards the future. With each passing year, we see new trends emerge, and old ones fade away. But fashion in 2023 promises to be unlike anything we have ever seen before. From bright colors to bold prints, there are so many exciting style trends to look forward to. In this blog post, we'll explore the top fashion tips for 2023 and help you stay ahead of the game.
1. Sustainable Fashion: With the growing concern for the environment, sustainable fashion is expected to be a significant trend in 2023. From eco-friendly fabrics to recycled materials, designers are putting more emphasis on sustainable fashion. Look for clothing pieces that use recycled fabrics or natural materials like bamboo or organic cotton. You can also take part in the sustainable fashion movement by buying second-hand clothes and repurposing them.
2. Colorful Prints: Bold, bright prints are expected to be a fashion statement in 2023. From geometric designs to vibrant florals, prints will undergo a major comeback. Look out for unique designs that mix and match different prints and patterns that create a statement. Pair voluminous skirts with a printed blouse or go for a printed suit to make heads turn.
3. Relaxed Fashion: 2023 will see an emphasis on relaxed, comfortable clothing. With more people working from home, expect designers to incorporate relaxed clothing into their fashion lines. Think loungewear that doubles as daywear. Joggers will be the new daily uniform, and oversized sweaters will be paired with skirts and dresses.
4. Unique Accessories: In 2023, accessories will take center stage. You can expect to see a variety of statement pieces that are out of the ordinary. Think chunky chains, glitzy brooches, and unique bags that make a fashion statement. When it comes to jewelry, it's all about being bold and daring.
5. Face Masks: With the pandemic still looming in 2023, the fashion world will adapt by incorporating masks into style statements. Expect to see bold, stylish masks that match with outfits, adding a touch of flair to the pandemic induced necessity. Custom made masks with stylish patterns and fabric combinations are set to push boundaries of both function and fashion.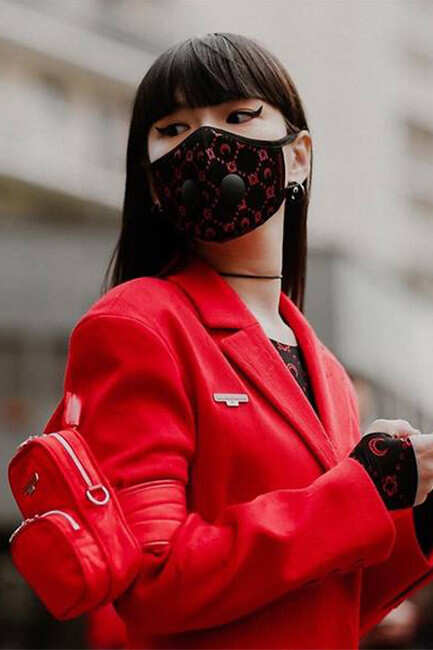 Conclusion:
With so many exciting fashion trends to look forward to in 2023, it's an exciting time to be fashion-conscious. From sustainable fashion to bold prints, there's a lot to explore. Remember to be daring, bold, and authentic as you express yourself through fashion. Keep in mind the mantra, function meets fashion, where sustainability and practicality are the key features of a stylish outfit. We can expect a future where fashion takes its stance on the way we live and preserve the environment. With all these fashion tips, you're guaranteed to step out in 2023 with confidence and style.