Introduction:
Instagram, the visual sharing platform that enables users to post photos and videos, has been a powerful tool for businesses, influencers, and everyday users who want to share their moments with the world. However, with millions of active users, it can be challenging to grow your account, even for those with excellent content. In this blog post, we will provide you with five excellent tips for growing your Instagram account, regardless of whether you're using it for personal or business purposes.
Tip #1: Post High-Quality Content
The first step in growing your Instagram account is to post high-quality content. This means that you should post visually stunning photos and videos that showcase your style, brand, or personal interests. Remember, Instagram is visually driven, and the quality of your content can make or break your account. If your images are blurry or low-quality, your followers may not engage or share your posts.
Tip #2: Use Relevant Hashtags
Hashtags are crucial on Instagram because they connect your content to other users who are searching for specific topics. To make your posts stand out, use relevant and specific hashtags that align with your brand or personal interests. Also, use a mix of popular and less popular hashtags to reach a broader audience and avoid getting buried in the sea of content. However, don't overdo it with hashtags, as it can make your posts look spammy.
Tip #3: Interact with Your Followers
Interaction is key to building a loyal following on Instagram. Take time to reply to comments, like and share posts, and follow relevant accounts. Also, start conversations by asking questions or posting polls that encourage your followers to interact. By doing so, you'll build a community that will boost your account growth and engagement levels.
Tip #4: Post at the Right Time
Posting at the right time is crucial to maximize your engagement levels and reach. Use Instagram's built-in analytics to track your followers' location and activity patterns and schedule your posts accordingly. Also, remember that quality over quantity is essential. Posting five high-quality posts in a week is better than ten mediocre posts.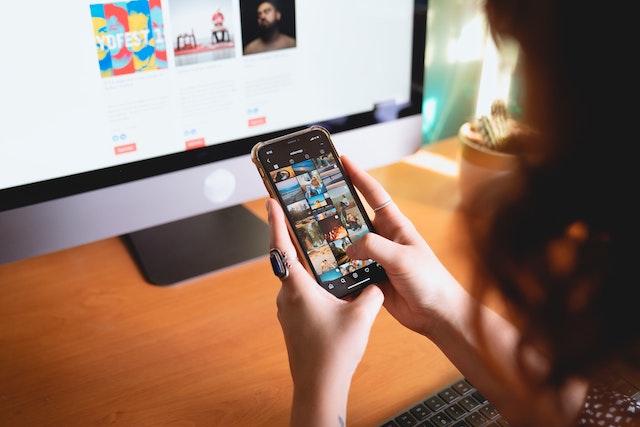 Tip #5: Use Instagram Stories
Instagram Stories are a great way to boost your account engagement and reach. Use them to showcase behind-the-scenes moments, product or service highlights, or to post exclusive content for your followers. You can also use Instagram's built-in tools to add captions, stickers, and filters to make your Stories more visually appealing.
Conclusion:
Growing an Instagram account takes time, effort, and a whole lot of strategy. However, with the right steps and mindset, anyone can reach their Instagram goals. Start by posting high-quality content, using relevant hashtags, interacting with your followers, posting at the right time, and using Instagram Stories to engage with them. Remember, growth is a journey, not a destination, keep posting, learning, and adapting to stay ahead of the game.