Introduction:
Are you tired of having a closet full of clothes but never finding anything to wear? It's time to re-evaluate your wardrobe and invest in some key pieces that will last you for years to come. In this blog post, we'll discuss five wardrobe must-haves that every girl needs. These pieces are versatile, timeless, and will elevate any outfit. Let's get started!
1. A Little Black Dress: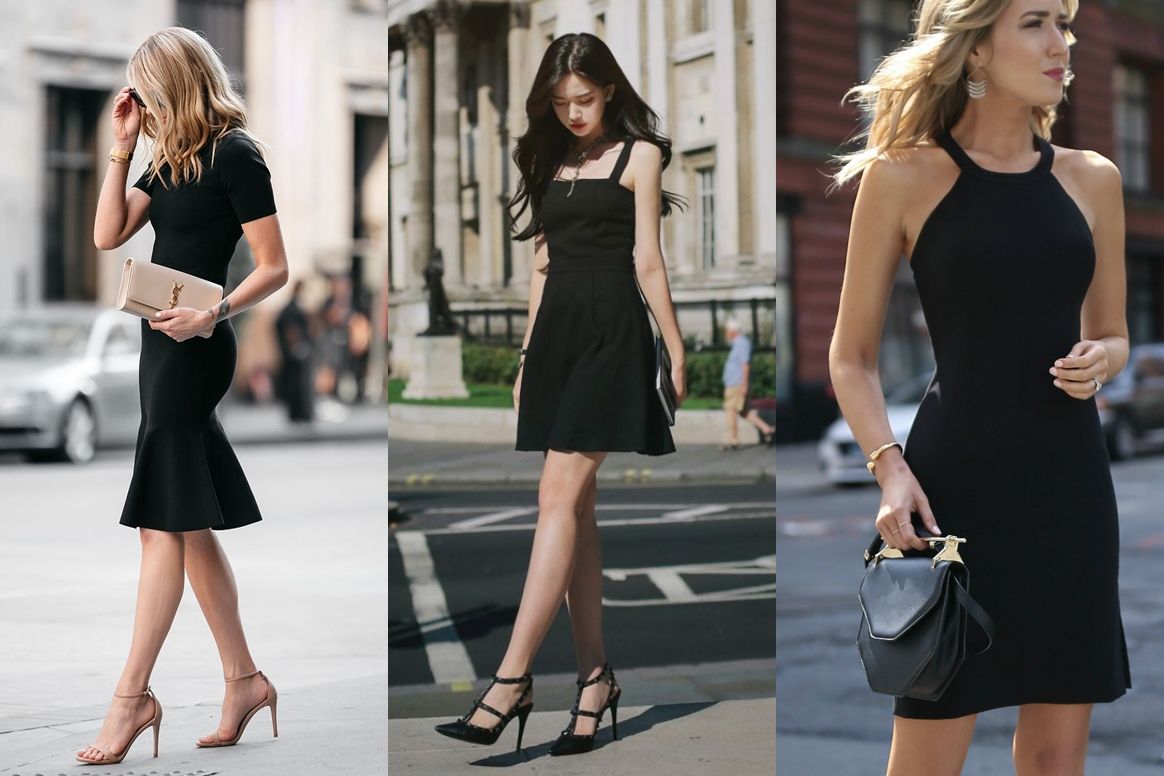 A classic LBD is a staple in every woman's wardrobe. This timeless piece can be dressed up or down, depending on the occasion. Choose a simple, well-tailored dress that hits just above the knee. Look for a style that flatters your body type, whether it's a fitted bodycon or a flowy A-line. Pair your LBD with heels and statement jewelry for a night out or with flats and a denim jacket for a casual daytime look.
2. Quality Jeans:
A great pair of jeans is a wardrobe essential. Invest in a high-quality pair that fits you perfectly. Look for a style that flatters your body shape and is comfortable to wear. A classic pair of dark-wash skinny jeans can be dressed up with a blouse and heels or dressed down with a t-shirt and sneakers. Consider buying a second pair in a different style, such as bootcut or straight leg.
3. White T-Shirt:
A plain white t-shirt is a simple yet versatile piece that every girl needs in her closet. Look for a well-made t-shirt that fits you well and is made from quality materials. Pair it with jeans, a skirt, or shorts for a casual, effortless look. Layer it under a blazer for a more dressed-up outfit. The possibilities are endless with a simple white t-shirt.
4. Leather Jacket:
A leather jacket is a timeless piece that adds edge and sophistication to any outfit. Look for a high-quality, genuine leather jacket in a classic style, such as a moto or bomber. Pair it with jeans and a t-shirt for a casual look or with a dress for a night out. A leather jacket will last for years and is worth the investment.
5. Statement Shoes:
Every girl needs a pair of statement shoes that make her feel confident and stylish. Whether it's a pair of red heels or some trendy sneakers, choose a pair that reflects your personality and complements your wardrobe. Statement shoes can dress up a simple outfit or add a pop of color to a monochromatic look.
Conclusion:
Investing in these staple wardrobe must-haves will save you time and money in the long run. These pieces are timeless and versatile, allowing you to mix and match them with other items in your closet. Remember to choose quality over quantity and invest in pieces that reflect your personal style. With these five pieces in your wardrobe, you'll be ready for any occasion. Happy shopping!