Introduction:
Coffee is a popular beverage worldwide, with a growing number of people enjoying a fresh cup at home. There's nothing more convenient than creating your own coffee station in your home, whether it's in your kitchen or living room. With a coffee station, you can have your favorite cup of coffee at any time of the day. Setting up a coffee station seems like a daunting task, but it doesn't have to be. With the right tips and tricks, your coffee station will quickly become your favorite spot in the house! Here are the 5 Easy Steps to Set Up Your Very Own Coffee Station at Home.
Step 1: Choose the Perfect Location
The first step in setting up your coffee station is deciding where it will fit. Look for a location that blends with the rest of the house, where you can make your morning coffee without any noise or disturbance. The place should be easily accessible, and at a distance from the dining table or any furniture you want to keep paint-free!
Step 2: Get the Must-Have Coffee Essentials
The second and most important step is stocking up on your coffee essentials. Invest in the perfect coffee maker or espresso machine that suits your taste and budget. You can also include a grinder, a milk frother, and a coffee ground jar. Don't forget coffee cups, spoons, filters, or any other accessories you prefer. If you're not sure what type of coffee machine to get, read online reviews and do some research to find the perfect choice for your taste and budget.
Step 3: Organize Your Coffee Station
Once you have all your essentials organized, it's time to think about the layout of your coffee station. Organize the coffee maker, cups, spoons, and other essentials so that they are in harmony with the available space. Arrange the sugar, cream, and other necessities in an accessible way so you can quickly reach whatever you need without struggle. Decorate it with family pictures or wall art, and you have your perfect little coffee corner!
Step 4: Keep It Clean
Keeping your coffee station clean is vital to maintaining a healthy environment. Ensure that you wipe the surfaces promptly after using any coffee-making equipment. Throw the empty coffee filters and the coffee grounds away, and rinse the coffee cups and spoons with hot water. Use a clean towel to dry the cups, spoons, and tray, and you're ready for the next cup of java!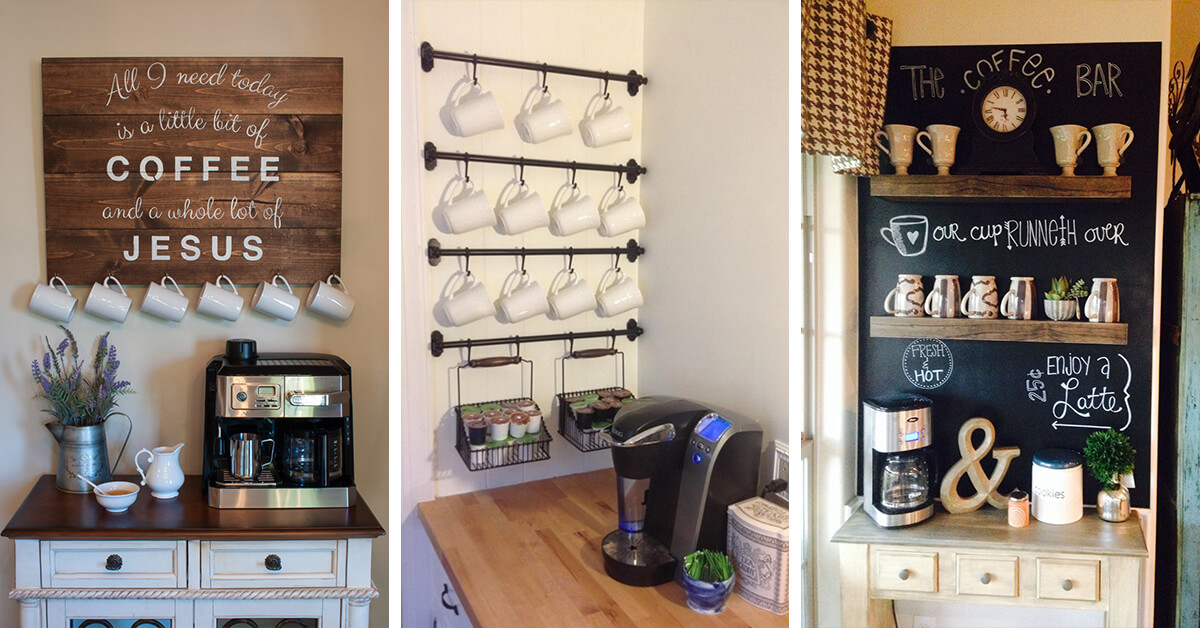 Step 5: Experiment with Coffee Recipes
One advantage of owning a coffee station is its versatility and the options it provides over coffee types and drinks. You can try different recipes with flavors or roasts of coffee that are not available outside, like pumpkin spice latte or whipped coffee. Make sure to have all the necessaries and try various recipes until you find your perfect cup of coffee!
Conclusion:
Nowadays, coffee stations have become a common trend in many homes. By following the 5 Easy Steps to Set Up Your Very Own Coffee Station, you can create your perfect coffee sanctuary in the comfort of your home. Choose the location, get the essentials, organize, clean, and experiment with different recipes, and you'll have your home barista moments. Remember, you don't have to break the bank to have a coffee station- all you need is a little organization and some quality coffee-making equipment. Happy brewing!