Introduction:
It's been five years since Justin Bieber and Hailey Baldwin said 'I do' in a courthouse wedding in 2018. The couple took to Instagram to celebrate their fifth wedding anniversary by posting adorable pictures of their cozy night together. They have truly evolved from teenage crushes to inseparable soulmates. Justin and Hailey are couple goals when it comes to love, adventure, and style. In this blog, we take a closer look at their Matching Looks that melted our hearts.
1. Matching Looks:
Justin and Hailey chose to wear matching green golf outfits for their anniversary celebration. Green is the color of love and renewal – a perfect choice for their long-lasting relationship. Justin wore a green polo shirt with black pants, while Hailey wore a green shirt with white shorts. They finished off their outfits with white sneakers and a pair of retro sunglasses. The couple looked phenomenal together, as usual.
2. Unique Bracelets:
Justin and Hailey wore bracelets that say 'J <3 H' – an endearing tribute to their relationship. The bracelets were designed by Justin's favourite jewelry designer, Eliantte. The bracelets serve as a symbol of their commitment to one another. Jewelry has always been a pivotal part of their relationship. For instance, Hailey wore a diamond-studded necklace with the letter 'B' (for Bieber) during an outing in Paris in 2021.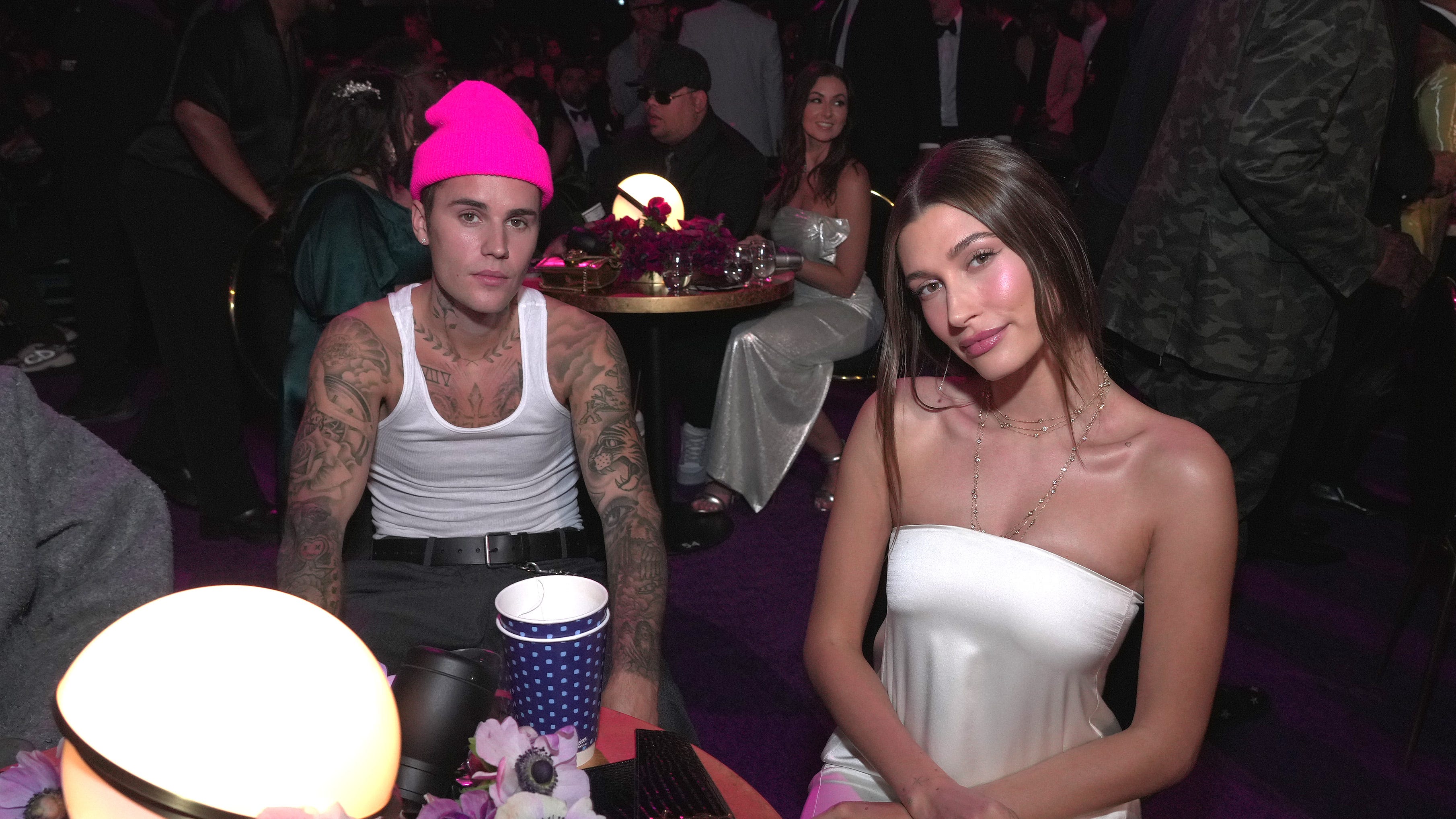 3. Hailey's Beautiful Bouquet:
Justin gifted Hailey a beautiful white rose bouquet that complemented their green outfits. The bouquet had a heart-shaped note that said 'Happy Anniversary my dove.' Justin, who has a history of writing love letters for Hailey, never fails to make us swoon. Roses represent love, purity, and devotion. Justin's thoughtful gesture melts our hearts every time.
4. Cozy Vibes:
Justin and Hailey celebrated their anniversary at a cozy restaurant in West Hollywood called Saddle Peak Lodge. They sat in a quaint outdoor cabin area surrounded by lush greenery. The decor matched their green outfits, which added to the romantic ambiance. They enjoyed a simple meal and drinks as they snuggled close to one another. The relaxed atmosphere resonated love and warmth, highlighting their deep connection.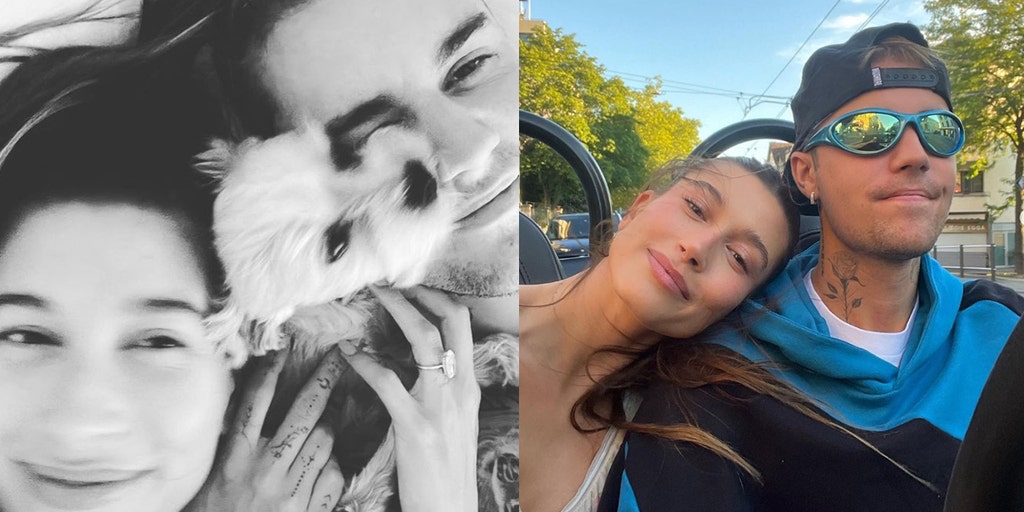 5. Celebrating Together:
What makes Justin and Hailey's love story beautiful is that their bond grows stronger every year. They have been together for almost a decade – starting as friends, later dating, then marrying, and now celebrating their fifth anniversary together. They understand and support each other's dreams and aspirations. They take time to celebrate their milestones with each other and create lasting memories. Their love story reminds us of the beauty and endurance of true love.
Conclusion:
From their matching outfits to their unique bracelets, Justin and Hailey Bieber's anniversary celebration was a beautiful demonstration of their love. They continue to inspire us with their style, love, and commitment to each other. They set a perfect example of what true love should look like – authentic, supportive, and intimate. As the world watches them grow in love, we hope their love continues to flourish, and they remain couple goals for years to come.