Introduction:
There's some good news amid all the bad news this year! Renowned actor couple, Claire Danes and Hugh Dancy have welcomed their third child and it's a baby girl! The couple, who have been together since 2006, are already parents to 7-year-old son Cyrus and 4-year-old son, Rowan. The couple announced the birth of their third child in the most understated way, but fans everywhere are excited and happy for the couple's new addition.
The Birth Announcement
Claire Danes and Hugh Dancy are notoriously private when it comes to their personal life, so it was no surprise that they didn't make a big fuss about their little girl's arrival. The couple kept things simple, choosing to share the news through a publicist statement that read, "We are grateful for everyone's well wishes as we nest and celebrate the arrival of our new daughter." Fans were thrilled to hear about the new addition to the family and congratulatory messages started pouring in immediately.
Baby Name and Other Details
As of now, Claire and Hugh have kept the newborn's name and other details under wraps, which is not surprising given the couple's attitude toward privacy. However, fans are already speculating about what the adorable little girl's name could be. The couple is infamous for getting creative with their children's names and have always gone for unique yet elegant choices. We can't wait to see what they pick next!
Claire Danes's Pregnancy Moments
The actress who is known for her outstanding performances in TV shows like Homeland and movies such as Romeo + Juliet and The Hours, has been sporting a baby bump since August this year. And despite being pregnant, Claire has not slowed down at all. In October, Claire made an appearance on Late Night With Seth Meyers to announce her new movie project, "The Essex Serpent," with some great enthusiasm. The Hollywood actress has been open about her pregnancy moments and has shared her experience of home-schooling her sons amid the pandemic.
Fans' Reactions
Social media is buzzing with fans sending heartwarming messages to the couple on their new chapter of parenthood. One Twitter user wrote, "OMG congrats to Claire Danes and Hugh Dancy on the arrival of their beautiful baby girl. I'm sure she's gorgeous." Another user tweeted, "She's here! Congratulations to Claire Danes and Hugh Dancy on the arrival of their third child. Such exciting news and hope the family is doing well." It's so lovely to see how much people genuinely adore this couple and how thrilled they are for their new arrival.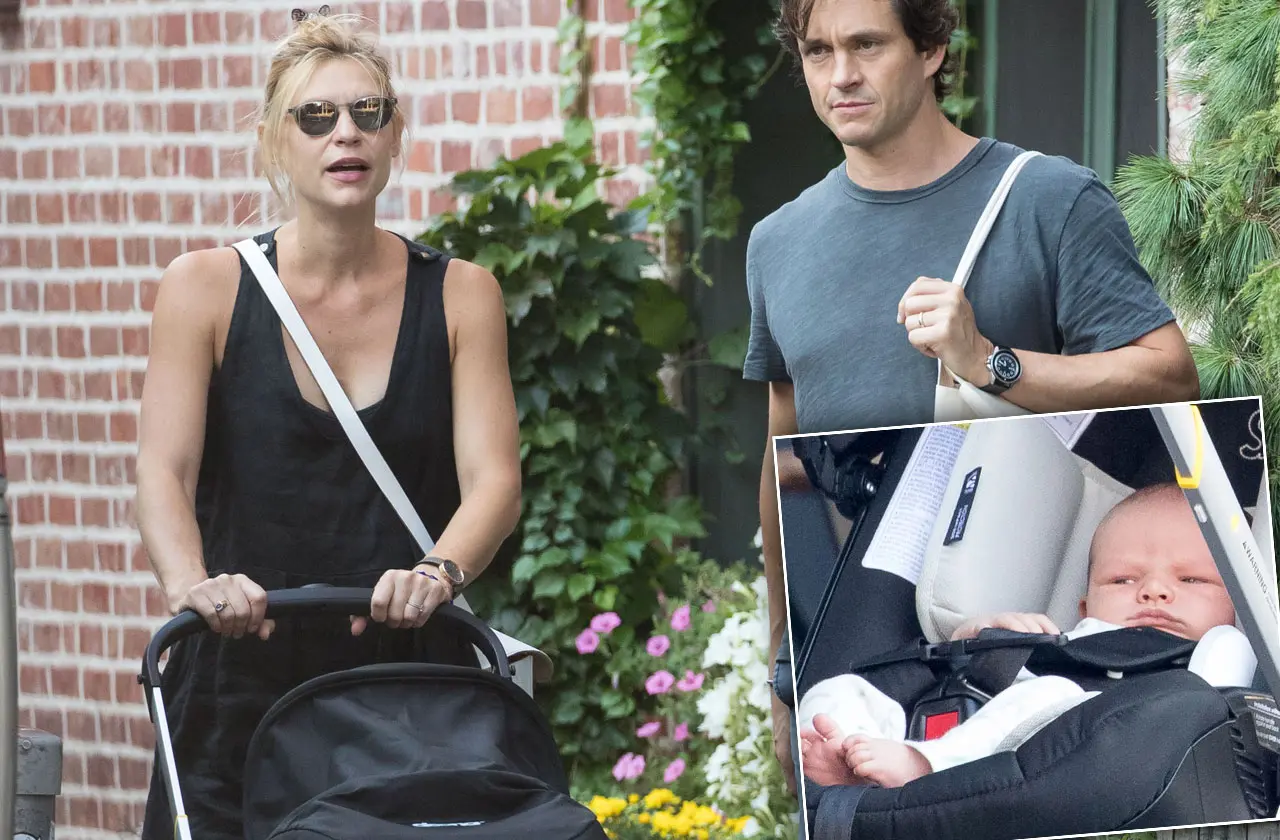 Celebrating the Family of Five
Hugh and Claire were married in 2009 after meeting on the set of the movie 'Evening' in 2007. Since then, the couple has been known for keeping their private lives under wraps, only sharing little snippets about their family life. It's great to see these two talented individuals find happiness with each other, and we're excited to see their family grow. We can't wait for the couple to share photos and details about their new baby girl, but for now, we wish them all the happiness in the world.
Conclusion:
The good news of Claire Danes and Hugh Dancy's third child, a baby girl, is a breath of fresh air amid a tough year. As always, the couple has kept their personal information private, but fans everywhere share in their joy. It's exciting to see this family grow and thrive, and we're looking forward to seeing more of their journey in the future. Congratulations to the happy family!