Introduction:
WeWork was once a towering icon of the shared workspace movement, with its valuation soaring to as high as nearly $50 billion. However, recent developments, including an aborted initial public offering (IPO) and CEO Neumann's ouster, have thrown WeWork's future into doubt. The company, which veered from one controversy to another, has now announced that it may not survive, reflecting a stunning decline from its former glory.
WeWork's Rapid Rise and Unraveling –
The WeWork story began in 2010, when it leased coworking spaces that it transformed into design-forward, functionally appealing work areas. From then, it achieved rapid growth by leasing out the space and subleasing it to entrepreneurs, freelancers, and small-businesses, while injecting its own unique touch into the spaces. WeWork even expanded its operations into other areas like co-living, education, and gyms. However, the company's combination of high operating costs, aggressive expansionary strategies, and questionable leadership have led to its current predicament.
WeWork's Failed IPO –
In August 2019, WeWork filed paperwork to go public and began an aggressive fundraising drive. However, things started to go south when the company's financials revealed heavy losses and Neumann's questionable antics, such as his trademarked phrase 'We' and purchase of properties to lease to WeWork. The shaky foundation of WeWork's financials revealed the exorbitant costs of expansion, which were hidden from public scrutiny. In September, the IPO was postponed following investor concerns over corporate governance issues and the company's cash burn rate.
The Shocking Departure of Neumann –
In late September, Adam Neumann, the company's flamboyant CEO, stepped down amid increasing investor pressure and a plummeting company value. Neumann had been accused of conflicting interests, self-dealing, and a string of other controversies, which yet again raised questions over WeWork's governance practices. The company's subsequent search for a new CEO sparked rumors of SoftBank's takeover and a falling-out with benchmark partners.
The Implications of WeWork's Uncertain Future –
WeWork's self-described 'substantial doubt' about its future marks a fall from grace and throws into question the broader implications for co-working spaces and venture capital firms that had invested in it. Some may predict the fall of the co-working model, or a shift towards more traditional leases. However, while investors are digesting WeWork's historic collapse, its competitors are poised to pick up the pieces the company leaves behind. The biggest beneficiaries will likely be players that are comparatively smaller than WeWork, but have focused on delivering quality workspace solutions while keeping their expenses under control.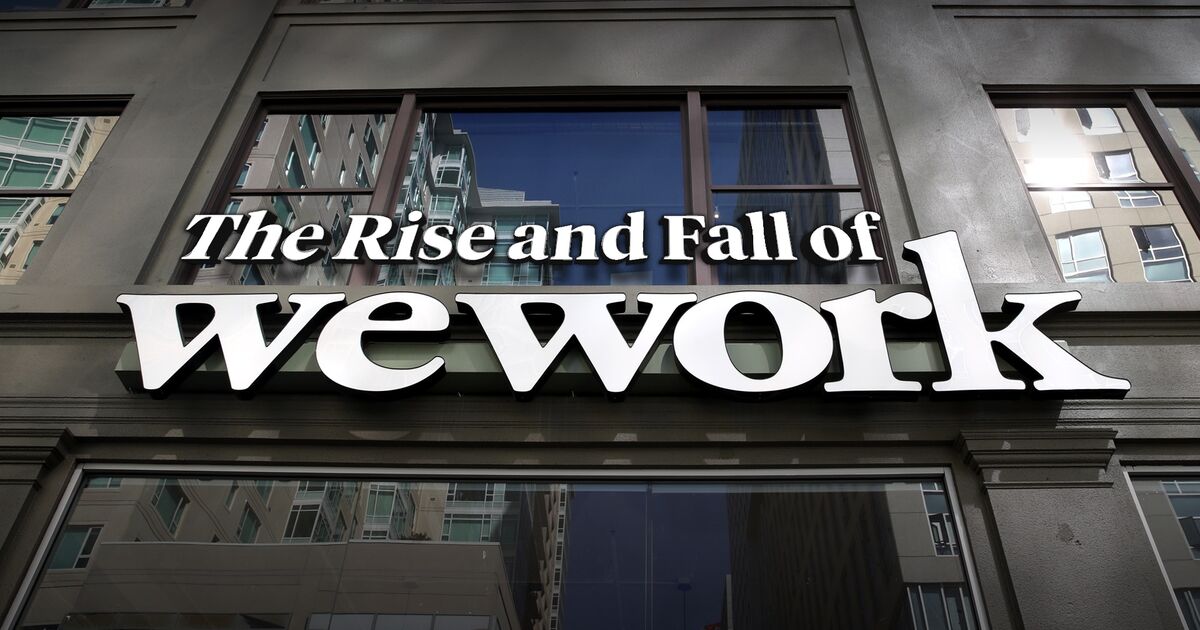 What We Can Learn from WeWork's Demise –
WeWork's rise and fall offer many valuable lessons, particularly regarding entrepreneurship, governance, and valuations. The flaws in company structures, dark money, and inflated valuations demand a rethink of the valuation methods and governance processes that Silicon Valley has long relied on. Importantly, WeWork's story highlights that leadership is everything, and that founder-CEOs can quickly become a liability. So, for founders considering this approach, it is worth reflecting that while it may seem attractive and fashionable, the consequences are severe.
Conclusion:
WeWork's downfall is a potent warning about the perils of unchecked growth, poor leadership, and overinflated valuations for all entrepreneurs and investors. As we continue to experience the fallout from WeWork's false success, start-ups that have the capacity to grow sustainably, with solid governance and genuine focus on customer value may well become the bigger winners. Nonetheless, even though WeWork may collapse, the communal working business model is still the future, and more companies will emerge to continue the mission. After all, they say 'Necessity is the mother of invention.'