Introduction
Northvolt has just raised an impressive $1.2 billion in the latest funding round intended to expand its Swedish Gigafactory. The factory is expected to produce electric car batteries to rival Tesla as it relocates the production of batteries to Europe. The funding will be spent on equipment to be installed in Northvolt's second facility in Germany, as well as other future projects. The factory will employ up to 3,000 workers and produce 32 gigawatt-hours worth of batteries per year when complete, making it one of the largest battery factories in Europe.
1. The Significance of the Latest Funding Round
The funding round includes institutional investors, including pension funds from the United States and Europe, private equity firms, and industrial companies who are keen to back Northvolt's quest for an independent manufacturing supply chain for European vehicles. The fresh funding will ascertain the development of the brand's thin anode materials—an essential component for reducing carbon emissions linked with EV use.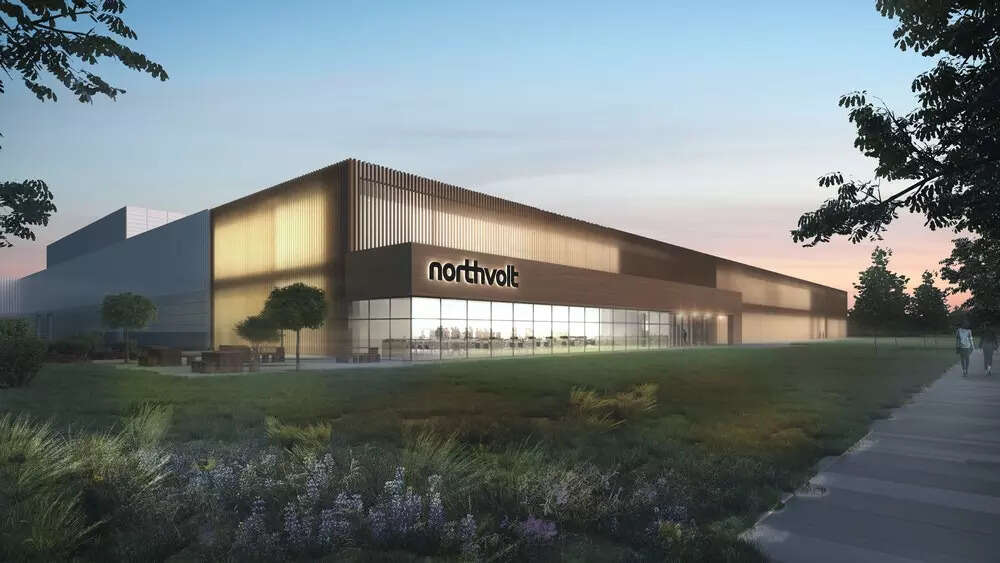 2. How the Company Plans to Compete with Tesla
Northvolt plan to compete with Tesla through the organization of a local supply chain and exclusive technology to produce green batteries. The batteries produced will have a 50% lower carbon footprint than other lithium-ion batteries and will be made from recycled materials. The Gigafactory will begin producing the batteries between 2021 and 2022, with a stated goal of reaching 150 GWh of annual capacity by 2030 to meet the rapidly growing demand for green energy.
3. Leveraging on the Popularity of Electric Cars in Europe
Electric cars in Europe can contribute significantly to meeting the ambitious EU vision of being climate-neutral by 2050 while its automotive industry is one of the world's largest. Europe presently imports over 110 billion euros ($129 billion) worth of batteries annually, representing a considerable amount of carbon footprint. The primary goal of Northvolt is to localise the battery supply chain for the European electric vehicle industry.
4. The Structure of Northvolt's Factory Buildout
The factory construction started in 2020, and it is expected to be done in 2021. The $1.6 billion plant will have a potential production capacity of 32 GWh and may expand to over 100 GWh over time as the company expands its customer base. The Swedish Gigafactory is not the only manufacturing facility that Northvolt aims to put up. The company is also constructing a battery cell factory in Gdansk, Poland, and plans a joint manufacturing venture with Volkswagen in Germany.
5. Future plans for Northvolt
Northvolt is set to begin the development of its battery gigafactory in Poland, which Europes largest carmaker Volkswagen bought a 20% stake in via a funding round in 2020. The greenfield factory is expected to create 2,500 new job opportunities and will aim to have an annual capacity of 50 gigawatt-hours (GWh); with plans to open its doors by the end of 2023. The ultimate idea of the development of numerous factories in Europe will revolutionize the green energy sector and create numerous job opportunities.
Conclusion:
The investment in Northvolt reflects the growing interest of institutional investors in investing in renewable energy solutions. The $1.2 billion raised in the latest funding round aims to give Northvolt the manufacturing scale essential to continue its operations and to provide affordable, rivalling EV batteries to the automotive industry. The rapid growth in the electric car market means that Europe needs to produce its EV batteries to support its EV industry and achieve its goal of reducing carbon emissions. Northvolt intends to tackle this challenge with their Gigafactory build out in Sweden, Germany, and Poland. With a goal of reaching 150 GWh of annual capacity by 2030, Northvolt aims to fulfil the growing demand for green energy while creating numerous job opportunities around Europe.